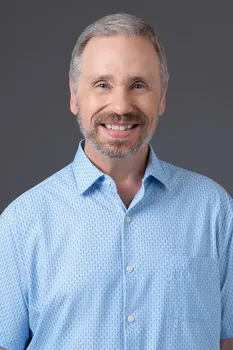 Psychologist Dr. Johnson helps people deal with change. Sometimes change is thrust upon us in ways that are overwhelming or disturbing. Examples include changes in: relationships, career, health, family life, or loss of loved ones.
Other times, life is going well but there is one area that needs to improve. Examples include creating change in: mood, stress or anxiety level, ways of relating to others, parenting, ending bad habits, creating new habits, becoming more accepting of self and others.
Whatever the reason for beginning therapy, patients typically find that as they resolve their initial challenges, they also increase their capacity to handle the stresses of life and gain a deeper sense of inner peace.
Martin creates a sense of comfort and safety that facilitates a positive resolution and allows you to more fully experience the joys of everyday life.
Dr. Johnson is the founder of Hawaii Center for Psychology. In 2009, he received the Disinguished Service Award for his contributions toward, "the advancement of psychology in the state of Hawaii", from the Hawaii Psychological Association. He works with adult individuals.
Please note he does NOT work with children, adolescence or couples.
To make an appointment, Please Click Here, and follow the prompts to book an appointment online.
Dr. Johnson accepts the following insurances: HMSA, UHA, HMAA, and Kaiser (with referral).

Dr. Johnson's Appointment Schedule: Request Tele-health Appointment